October 18th, 2021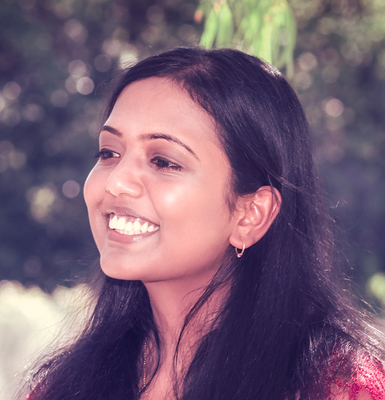 Artist Statement / Bio
I am a creator of landscape paintings, cutesy illustrations, comics and books. Light and color get my attention in nature, in life and in art. They are so integral to our existence and to beauty. So this is what I focus on and capture in all my creations.

I am an artist with a head full of cheer, romance, cutesy, humor and serious thoughts. I write, paint, illustrate and learn everything else in between, joyfully struggling to make a living pursuing my passions.

I love creating high-contrast paintings with a focus on light sources, reflections and shadows. And artworks with bold colors that stand out against pastel, monochromatic or black and white backgrounds. I also dabble in creating cutesy digital artworks and comics.

Questions and Answers
Which artists influence/ inspire you?
I love the paintings of many romantic realists (a term coined by Ayn Rand). One of them being Vladmir Volegov — I aspire to one day achieve that level of romantic realism.

What do you really struggle with?
In painting, I struggle with figurative painting – one day I will just have to get over it and get started incorporating more figures into my landscapes.

Photographing my artworks is also something I struggle with.

When did you start?

I started in 2017 after dreaming of it since I was a kid. As a kid I was more gifted at, inclined and encouraged towards the academic subjects. Or perhaps if I had picked up an art brush back then, I might have discovered the same for the artsy subjects. I showed some talent in the arts classes, too. But ultimately I followed the academic path towards gaining a Masters in Mathematics and a Masters in Physics. But academia stifled me, as much as I love the sciences. I continue loving and being passionate about the sciences but my love for the arts has caught up.

What media do you use and why?

I started with acrylics and then added oil painting to my process. I find they both have advantages and disadvantages for the execution of different ideas so I continue using both. But my favorite medium would be oil simply because it feels like spreading butter over the canvas!
I am also learning to do digital art such as cutesy illustrations, graphic designs for logos and book covers for projects in the pipeline by my husband and myself. I also illustrate an ongoing web comics. The learning continues.

What's your process?
I look at multiple reference photos for one piece, selecting elements and features I like and think will aesthetically complement each other. "Art is selectivity" after all. Hence, I don't like to copying the reference photo. My source/ reference photos are just that, references, guides, not material to copy pixel by pixel. So that the end result is always a combination of the real from the source material as a guide, improved upon by the eye, skill and imagination of the artist me.

Are you a full-time artist? How do you make a living?

I am currently a part-time librarian, which is a "day job" with mostly night shifts and this pays the bills. While I learn to make a living out of creating art full time.I would love to pursue art – literary (yes, I am writing books too!) and visual – as a full-time career. This hasn't happened yet but I joyfully struggle on.


October 18th, 2021
SHOP WITH CONFIDENCE - RETURN POLICY

Orders are fulfilled by Fine Art America print on demand company,

If you're not happy with a purchase that you made here, for any reason, you can return it to us within 30 days of the order date. As soon as it arrives, we'll issue a full refund for the entire purchase price, including the outgoing shipping charge. Please note - Fine Art America does not reimburse the return shipping charge unless the return is due to a defect in quality.

Fine Art America fulfills thousands of pieces of artwork each month - all with a 100% money-back guarantee.

If you've hesitated to purchase artwork online in the past, why not give us a try? You have nothing to lose!


DELIVERY
All orders ship with 2 - 3 business days from Fine Art America's production facility that is closest to you.

October 18th, 2021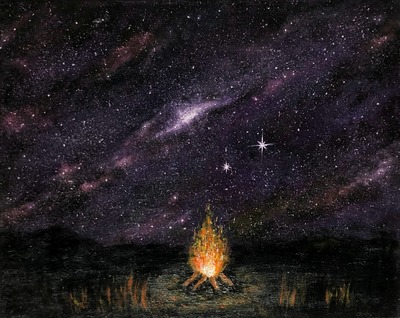 MADE TO ORDER ORIGINAL PAINTINGS

For paintings that have been sold or are unavailable for sale, I can make a very similar painting to order. The painting will look similar but each brush stroke of paint by the artist will be unique.
For made to orders , I will recreate the painting with the same style, colors and quality as seen in the pictures of the painting being requested to be recreated.
However, each stroke is unique every time so you will have a unique painting.

A 50% deposit is required before I begin work on the painting. The rest of amount due must be paid before I ship the order.

After your order, I will strive to finish the painting within a week and depending on the size and drying time of the acrylic or oil paints, aim to ship out the finished painting within 1-2 weeks.

I will send you photos of the painting for approval before shipping. You can cancel the order and get a full money refund before shipping if you are not satisfied with the painting.

Please contact me for a quote, ashdaviesart@gmail.com

PAYMENT
You can use Paypal for a safe and secure payment. Paypal comes with buyer protection, whereby you can lodge a dispute within 180 days of payment if your doesn't arrive or match the seller's description.

PRICING
Generally, this is what my pricing structure looks like:


For Standard Sizes/ Readily Available Stretched Canvases
$30 – $50 for small-sized paintings up to 8"x8".
$50 – $100 for medium-sized paintings up to 12"x16"
$100-$250 for larger sized paintings up to 15" x 20"
$250+ for extra-large paintings up to 24" x 36"

*I can make large and extra large paintings and custom sizes on unstretched canvas. Please contact me for more details.

UNSTRETCHED CANVAS
Why Buy Unstretched Canvas Paintings?
The cost of materials for creating artwork on unstretched, frameless canvases is lower compared to canvases stretched over wooden frames.

The cost of handling, packaging and shipping is also lower for unstretched canvases, which can be sent out rolled and packed in a tube. Hence, it is also more sturdy and less prone to damage during shipping.

CUSTOM FRAMING
Buying unstretched paintings also means that you can have it framed locally with your choice of frames, reflecting your personal preferences, tastes, and complementing the decor of your home.

Fine Art America has a custom framing service.

Colors & Textures
Colors and textures may vary slightly due to camera flash and individual monitor settings. Pictures uploaded may show them in different lighting conditions such as a warm sunny day or a cool cloudy day.

Fulfilment
For paintings already finished and currently available for sale, I ship the orders within 1-2 working days of the payment clearing. For made-to-order and custom orders, this can take 1-2 weeks depending on the size of the painting and the queue of orders.

CUSTOMS DUTIES AND TAXES
International buyers (outside of New Zealand) agree that they have checked and are aware of their country's legal requirements with regards to the possibility of additional VAT, Taxes, Import Duties, Postal or Handling fees, GST and similar fees. This varies from country to country and is out of the seller's control.

You may be required to pay any of these fees when it arrives in your country. You are responsible for checking with your local authorities before buying.

Thank you!